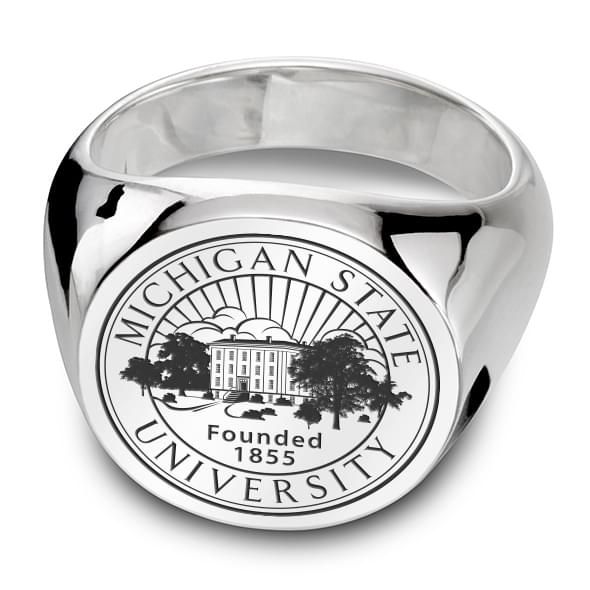 Michigan State Sterling Silver Round Signet Ring
The Signet Ring features a classic round shape; a fine piece of sterling silver jewelry to be treasured for generations.
Description

Crafted from a solid piece of .925 sterling silver
Beautifully detailed logo; available in either natural finish or enamel
Distinctive and proprietary ring design by M.LaHart
Impressive gift presentation
Free personalization on both sides and the back of the ring
Officially licensed by Michigan State University
Michigan State University Graduation Gift featured selection.

Item #98849

Shipping

Standard delivery is 8-10 business days
Express shipping is not available for this item

Need Help? If you have any questions, or to place an order, please call us at 1-888-928-9284. Personal shoppers are available between 9am and 5pm EST.